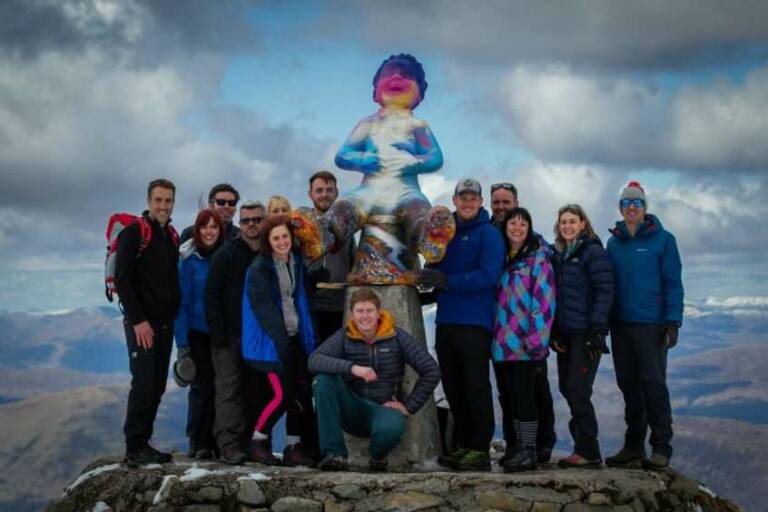 One of the Annan Gallery artists, Douglas Roulston, recruited a team of 12 volunteers to climb Ben Nevis carrying a 5ft Oor Wullie sculpture, which was painted by Douglas.
The model will be one of those going on display across Scotland this summer as part of the Oor Wullie's Big Bucket Trail before being auctioned to raise hundreds of thousands of pounds for the Archie Foundation and its work to improve children's hospitals.
A video of Douglas's efforts can be seen here: https://www.thecourier.co.uk/fp/news/local/dundee/890741/oor-wullie-on-ben-nevis-how-a-superstar-team-united-two-scottish-icons-for-charity/
Congratulations Douglas!